001 - The Mysterious Death of Kurt Sova
Five days after he is reported missing, the body of seventeen year old Kurt Sova is found in a ravine not far from his home. Baffled, police rules his death to be of natural causes. Three months later, the body of thirteen year old Eugene Kvet is found just a few miles from where Kurt's body had been located. In a strange twist, neither boy's right shoe is ever recovered. Was this mere coincidence or does it indicate a connection between their deaths? Trace Evidence Episode 001 - The Mysterious Death of Kurt Sova.
002 - The Disappearance of Tara Calico
Nineteen year old Tara Calico disappeared during her daily bike ride. Despite search efforts, she couldn't be located. Nine months later, a chilling photo appeared suggesting that Tara was being held captive. Over the next twenty years, speculation abounded and the mystery of Tara Calico became even more complex and frightening. Was it an abduction, murder, or something more? What happened to Tara Calico?
003 - The Vanishing of Lauren Spierer
In the early morning hours of June 3rd, 2011, twenty year old Indiana University sophomore Lauren Spierer vanished without a trace after a night out with friends. In the aftermath of Lauren's disappearance, everyone becomes a suspect; her friends, her boyfriend and yet unknown figures. Three years later, Indiana University student Hannah Wilson goes missing and is later found murdered. The similarities between the murder of Hannah Wilson and the disappearance of Lauren Spierer are startling. Did Lauren meet the same fate at the hands of the same man, or was it the man seen driving the white truck the night Lauren vanished? Or, perhaps, one of Lauren's friends knows more than he is saying.
004 - Rico Harris: Into Thin Air
On October 9th, 2014, 37 year old Rico Harris began a 1,000 drive from Alhambra, California to Seattle, Washington. Rico was moving in with his Fiancee and it was a major step in a new life away from the demons of his past. In the early morning hours, Rico sent a last text message and mysteriously vanished. Two days later his car was found in the Lower Site parking lot of Cache Creek in Yolo County California. The investigation to discover what happened to Rico will uncover multiple pieces of evidence showing Rico's presence in the area, and possibly his disoriented state of mind but opinions and theories will fall on opposite sides, with investigators believing one way, and Rico's family firmly believing the other. Join host Steven Pacheco as he explores this baffling disappearance.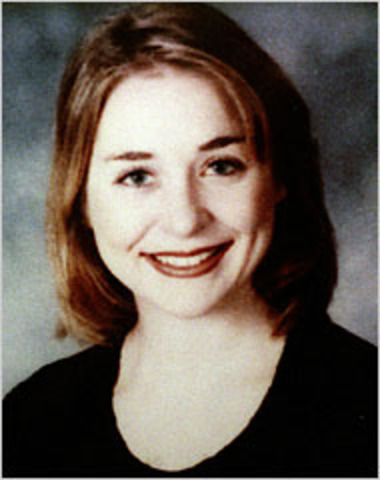 005 - The Murder of Suzanne Jovin
21 year old Suzanne Jovin was attending prestigious Yale University when she was murdered on the night of December 4th, 1998. An investigation full of mistakes resulted in an innocent man being accused, and the unknown killer escaping into the night. Theories would arise about Police involvement in the crime, an international terrorist organization seeking to silence a critic and a former Yale student with an obsession. Join host Steven Pacheco as he examines the details of the case, and considers each theory all while asking; Who murdered Suzanne Jovin?
006 - Dorothy Scott
32 year old Dorothy Scott was a single mother, working in Stanton California in 1980. A mysterious caller began harassing Dorothy, stalking and threatening her. During a trip to the hospital to help a sick friend, Dorothy went to retrieve her car from the parking lot and never returned. For four years the phone calls continued, to her parents, until her skeletal remains were discovered. Who was the caller, and why did he target Dorothy?
006 - Jesse Ross
Jesse Ross was a college sophomore and budding radio personality. During a college trip to Chicago for a Mock United Nations Conference, Jesse exited the meeting at 2:30am for a break. Hotel security cameras captured Jesse walking toward the Hotel entrance, but this is the last time Jesse Ross was ever seen. What happened to Jesse Ross, and why has his mysterious disappearance received so little coverage in the media?
007 - The Suspicious Disappearance of Sky Metalwala
On the morning of November 6th, 2011, Julia Biryukova placed her daughter, Maile, and her sick son Sky Metalwala into her car, taking Sky to the hospital. Along the way, Julia runs out of gas, and leaves her two year old son in the vehicle while she goes for help.
When she returns, one hour later, Sky has disappeared and as police investigate, Julia's story begins falling apart. Was Sky kidnapped, or did Julia play a role in the disappearance of her son? The answer may be found in an episode of a popular television show, which aired the night before, and followed a plotline extremely similar to Julia's story.
Julia almost immediately fails to cooperate with police, and pleads the 5th during her questioning. Is this a case of a stranger abduction, or a psychologically troubled mother performing a sick and twisted act of malice?
Join host Steven Pacheco as he explores the details of the case and asks the haunting question: Where is Sky Metalwala and what does his mother know?
008 - The Bible John Murders
From 1968 to 1969 in Glasgow, Scotland, a brutal rapist and murderer committed a series of attacks from February of 68 to October of 69. Then, just as quickly as he would strike, the killer vanished.
When all was said and done, the mysterious killer took the lives of three women: Patricia Docker, Jemima McDonald and Helen Puttock. All three women were beaten, raped and strangled with their own stockings and the similarities do not end there.
Eyewitnesses gave their accounts of the killer, including Helen Puttock's sister Jean, who shared a taxi ride with the killer and her sister the night she was murdered. The press dubbed the killer "Bible John" since he was said to have quoted the Bible.
Over the years, many suspects would be questioned, and theories would rise to prominence. Nearly fifty years later, and the true identity of Bible John cannot be known for sure. Was it a rogue police officer? A former military man? A notorious rapist and murderer arrested 37 years later? Or, is it possible, that Bible John the individual, never truly existed and these crimes were committed by more than one person?
Join host Steven Pacheco as he explores this case, and studies the unanswerable question: Who was Bible John?
009 - The Disappearance of the Fort Worth Three
Seventeen year old Rachel Trlica of Fort Worth, Texas, wanted to do some last minute Christmas shopping. Her best friend, fourteen year old Renee Wilson went with her, and nine year old Julie Ann Moseley, a friend of Renee's, tagged along. On December 23rd, 1974, the three girls made their trip to the mall and never returned, disappearing into thin air. The girls would famously become known as The Fort Worth Three.
The next day, a letter would arrive allegedly written by Rachel, claiming that the girls has taken a week long trip to Houston. Strangely, the letter doesn't match Rachel's handwriting, and no one believes she is the one who wrote it.
Over the next forty years, multiple theories and suspects would be considering, including Rachel's own sister, Debra. Rachel's brother, Rusty, would devote his life to finding his sister and through a series of twists and turns, would turn against Debra.
Several serial killers and rapists were in Texas at the time, and many believe one of them was responsible. Rumors of a security guard being seen with the girls have led to a belief that they were abducted by someone pretending to have their safety in mind.
Join host Steven Pacheco as he explores this case, and studies the unanswerable question: What happened to the Fort Worth Three?
010 - The Bizarre Murder of Arlis Perry
Nineteen year old newlywed Arlis Perry got into a spat with her husband while on a walk. She decided to go on alone to Stanford Memorial Church to calm down and pray. She would never come back.
At 5:45am a security guard would find her body inside the church, murdered with an ice pick and posed in a lewd and sacrilegious position. Her murder would become the subject of theories about the occult and satanism. Some would link her death to the Son of Sam, the Zodiac Killer and a satanic organization known as the Process Church of the Final Judgment.
Despite these theories, the true identity of the man who murdered Arlis was unknown. Witnesses would come forward to describe a man with sandy hair seen entering the church that night, a man whose description matches that of a man seen arguing with Arlis at her job the day before she was murdered.
Join host Steven Pacheco as he explores this case, and studies the unanswerable question: Who murdered and posed Arlis Perry?
011 - The Vanishing of Asha Degree
On the morning of February 14th, 2000, Asha Degree's parents awoke to find their nine year old daughter missing. Extensive investigation showed that Asha had packed her backpack, and left the home between the hours of 2:30am and 4:00am.
Several passing motorists spotted Asha on the side of rural Highway 18, just a mile from her house, shortly after 4am. In the days of searching following her disappearance, Police discovered several personal items and candy wrappers, but no sign of Asha.
Eighteen months later, Asha's backpack was found buried and double wrapped in garbage bags some 26 miles north of the last place she was seen. For seventeen years, the mystery of Asha Degree has haunted her family, and the suburb of Shelby, North Carolina.
Did Asha choose to run away, never to return? Did she fall victim to foul play during her travels? Was she lured out of her home by a friend who later betrayed her? Did a passing driver hit Asha and choose to dispose of her body?
Join host Steven Pacheco as he explores this baffling case, and studies the unanswerable question: Where is Asha Degree?
012 - The Strange Murder of Robert Wone
On August 2nd, 2006, thirty-two year old Robert Wone kissed his wife goodbye for the last time, and went to work for the day. He would spent his evening at a Continuing Law Education course, and then wanted to meet his overnight staff at Radio Free Asia where he'd recently begun working. Rather than taking the train home that night with his wife, as was his normal routine, he had made arrangements to stay with his friend, Joseph Price, in his Townhouse in Washington DC.
Shortly after his arrival at Price's home, everything becomes a puzzling tale of confusion and contradictions. Robert Wone is stabbed to death sometime between his 10:32 arrival and the 11:49 call to 911. Emergency Medical Technicians are disturbed by the scene they find, and the behavior of Joseph Price, his domestic partner Victor Zeborsky and their sometimes lover and roommate Dylan Ward.
The bloody knife found in the room doesn't match the stab wounds, drafted emails on Wone's blackberry don't make sense and the story of a home invader isn't supported by the evidence. In an event where details are copious and evidence points one way, the witnesses statements contradict the conclusions of police. While the three men believe Robert was murdered by a stranger, Police are convinced they know more than they are saying. Accusations of sexual assault and sadomasochistic domination cloud an already blurry vision of the evening.
Who murdered Robert Wone, and for what reason? Join host Steven Pacheco as he investigates this strange case of murder and searches for the answers.
013 - The Vanishing of Kyle Fleischmann
Twenty-Four year old Kyle Fleischmann took his mother, sister and best friend to a Dane Cook comedy show in Charlotte, NC. In the early morning hours of November 9th, 2007, he vanished into the darkness of the city.
Several witnesses see Kyle that night, and Kyle himself places several short phone calls to his father, sister, best friend and roommate but leaves no messages. A surveillance camera captures him walking down the street, away from the Buckhead Saloon where he had spent the past few hours.
An hour later, a cab driver claims to see Kyle wandering down North Davidson Street, toward Cordelia Park, in a bad part of Charlotte known to be inhabited by drug dealers and members of the violent MS-13 gang.
The next morning, Kyle is reported missing and over the past ten years, no answers nor signs of Kyle have been found. Tracking dogs follow his scent to a then undeveloped construction site, leading many to believe that Kyle was murdered and buried where apartment complexes now stand.
Did Kyle simply choose to walk away? Was he struck by a hit and run driver and disposed of or did Kyle fall victim to a brutal act of violence and wind up buried somewhere in the city of Charlotte?
Join host Steven Pacheco as he explores this bizarre disappearance and tries to sort through the myths and misconceptions about one of the most baffling vanishings in the history of North Carolina.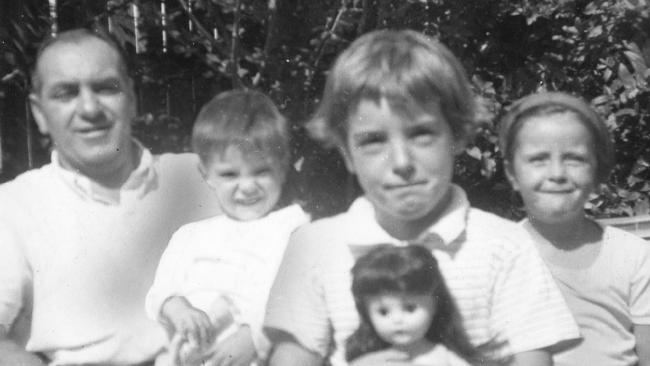 014 - The Disappearance of the Beaumont Children
Nine year old Jane Beaumont was tasked with looking after her siblings, seven year old Arnna and four year old Grant on a day trip to the beach. The children were in the middle of their summer break, and on January 26th, 1966, while much of the country was celebrating Australia Day, Jim Beaumont had a business meeting so his wife Nancy allowed the children to take the five minute bus ride down to Glenegl beach. They had gone many times before, and had even visited the previous day. On this day, though, while the rest of the country was enjoying the holiday, it would become a nightmare for the Beaumont family.
The children failed to return home on the 12pm bus as their mother had told them, and when they weren't on the 2pm or 3pm buses, Nancy Beaumont was frantic. When Jim arrived home from work, the two began searching, but when they failed to find any trace of their children, they contacted the police who would launch the largest search effort in Australian history to that time. Witnesses would come forward to report sighting of the children in the company of an unidentified man in the hours and minutes before they vanished.
Over the past fifty-one years, multiple theories have developed and a list of suspects has slowly grown. A psychic visited the country to lend his abilities to the search, but his efforts reaped no additional leads and as the case grew cold police found themselves frustrated and confused as to how three children could simply disappear without a single trace of them ever being located. Among the most popular police theories was that the children had been abducted.
What happened to the Beaumont children? Were they abducted by a stranger, or perhaps someone they knew? Were they swept out to sea, never to be found? Is it possible they chose to run away, or did something yet unpredicted happen?
Join host Steven Pacheco as he examines the most infamous child disappearance in the history of Australia and tries to sort through the myths, misinformation and fifty-one years worth of speculation and grief.
015 - The Unexplained Death of Andrew Sadek
Twenty year old Andrew Sadek mysteriously vanished six months after becoming a confidential informant for the Richland County Sheriff's Department, in North Dakota. He was last seen on surveillance cameras leaving his dorm room at 2am on May 1st, 2014.
While his family approached it as a case of possible abduction and foul play, authorities treated it more as a man fleeing from legal ramifications. A bitter debate would erupt between Andrew's family and the Sheriff's Department coming to a head when nearly two months later, on June 27th, Andrew's body was recovered from the Red River just across the state line in Minnesota.
He had been killed by a small caliber gunshot wound to the head and while Andrew's family believed he was murdered, others have suggested that Andrew may have committed suicide.
Strangely, Andrew was not wearing the same clothing he was last seen in and his backpack was filled with rocks and tied to his body. Was this an attempt by a killer to weigh him down, or did Andrew not want his body to be recovered?
Questions abound in this strange case, with several twists and turns. Ultimately, a law would be changed and a wrongful death lawsuit is currently being argued in court. Was Andrew murdered in a robbery gone wrong? Did someone he informed on find out the truth and kill him for revenge? Or did Andrew become overwhelmed by the intense pressure and choose to end his life?
Join host Steven Pacheco as he examines the details of this tragic story and tries to follow all of the twists and turns in the Unexplained Death of Andrew Sadek.
016 - The Shocking Murder of Candace Hiltz
Candace Hiltz was a seventeen year old single mother, a junior at Brigham Young University and a newly accepted student to be at Stanford Law School. She dreamed of becoming a Supreme Court Justice. She had a brilliant level of intelligence, a ferociously protective personality and a great affinity for the law. All of that was destroyed when she was brutally murdered. Her family sought answers, but ultimately discovered that the men charged with solving her murder may have in fact been involved in it.
On August 10th, 2006, a Deputy from the Fremont County Sheriff's Department in Colorado arrived at the Hiltz family home. He questioned Dolores Hiltz in regard to the whereabouts of her son, James. Sometime during the questioning, Dolores' daughter Candace became angry by his demeanor and told him to leave. The Deputy threatened to arrest Candace, who then threatened to expose him for taking bribes from local drug dealers.
Three days later, the Hiltz family dog went missing. It was later found tied to a tree and had been killed with a hatchet or small ax. Two days later, on August 15th, Dolores left the home to run some errands. She arrived home three hours later and found her granddaughter unsupervised and crying in her crib. There were pools of blood on the floor and drag marks. Dolores made the grisly discovery of Candace's body. She had been shot multiple times, wrapped in a green comforter and shoved beneath a bed.
The investigation was shoddy from the beginning, with the lead investigator being the same Deputy who had the verbal altercation with Candace just days earlier. The crime scene wasn't protected and sealed, evidence was left behind and the prime suspect was Candace's brother, James. After he was apprehended, he was charged with for breaking into a home and stealing some items, but not the murder of his sister. Over the next ten years, no new leads were developed nor evidence discovered. The Hiltz family and the Fremont County Sheriff's Department engaged in a rather public exchange of contradictory statements.
Candace's autopsy showed she had been shot by two to three different weapons and at least two assailants as several shots were projected into her front and back simultaneously. However, there were several errors and contradictions in the report. Then, out of nowhere, a man who purchased an abandoned storage unit discovered vital pieces of evidence related to the murder which had been stolen from evidence and kept there but the Deputy who ran the entire investigation, the very one who had that altercation with Candace.
Theories began to build up accusing the Sheriff's department of a cover up and even of being complicit in the murder itself. The lead investigator retired amid a torrent of accusations, and just months after, was brought up on charges for his mishandling of evidence as well as tampering with official paperwork.
Was Candace Hiltz murdered in a random act of violence? Did the father of her daughter lash out and take her life? Did her brother James lose control and murder his own sister? Or did the lead investigator play a much more vital role in the very murder he was investigating?
Join host Steven Pacheco as he examines the details of this tragic story and tries to follow all of the twists and turns in the Shocking Murder of Candace Hiltz.
017 - The Disappearance of Brandon Lawson
On August 8th, 2013, twenty-six year old Brandon Lawson got into an argument with his longtime girlfriend, Ladessa Lofton. Frustrated and wanting some time to cool off, he placed a call to his father over three hours away in Crowley, Texas and asked to spend the night. His father tried to talk him out of it, but at 11:54pm, Brandon began his drive.
Forty miles later, he ran out of gas and called his brother Kyle for help. What transpired in the next thirty minutes is unknown, but when his brother arrived, Brandon was nowhere to be found. After searching for hours, there were no traces of Brandon.
The family would later learn that shortly after calling his brother, Brandon made a call to 911. In the call, Brandon is clearly frantic and talking fast. The interpretation of what he said would become hotly debated amongst the family, police and online investigators.
The Coke County Sheriff's Department was hesitant to treat it as a missing person's case, and instead approached it from the perspective that Brandon has chosen to run off to avoid a warrant that had been issued for his arrest some eight years earlier. While the family searched exhaustively, believing that Brandon would never abandon his four children, authorities wouldn't begin their first search until a week later. A controversy of police disinterest or of a possible cover up begins developing.
What happened to Brandon Lawson? Did he choose to flee from his warrant? Did he get lost alongside desolate Highway 277 and never find his way back? Did demons from his past come back to haunt him or did Brandon stumble upon something in the early morning hours for which he was murdered?
Join host Steven Pacheco as he examines one of the most highly requested cases and looks into the details of this strange mystery, the Disappearance of Brandon Lawson.
018 - The Murder of Garrett Phillips
Twelve year old Garrett Phillips walked the five blocks home from school during the early evening hours of October 24th, 2011. Shortly after arriving at the second floor apartment where he lived with his mother and half-brother, an unknown assailant attacked and strangled him. Though Garrett survived the initial attack, he would pass away two hours later at Canton-Potsdam Hospital. Almost immediately, police zeroed in on a single suspect: Oral "Nick" Hillary, Garrett's mother, Tandy Cyrus' ex-boyfriend.
Despite the possibility of other suspects, and no physical evidence tying Hillary to the crime, he would remain the prime suspect for several years until a new, upstart candidate won the position of St. Lawrence County District Attorney and indicted him on charges of second degree murder. The town became split, with many believing Hillary was guilty, and others standing by his side and arguing that one of Tandy's other ex-boyfriends may have been responsible: Sheriff's Deputy John Jones.
Fingerprints and DNA evidence were recovered from the scene of the crime, and police theorize that the killer gained entry to the apartment and escaped via a second floor window, dropping twenty feet down to the pavement. Both Jones and Hillary had previously possessed keys to the apartment, and both had difficult breakups with Tandy.
After a two week trial, Hillary was acquitted on all charges in 2016 due to a lack of evidence. All of these years later, and many still believe Hillary is guilty, regardless of being found innocent, while others feel the police railroaded Hillary to cover-up for one of their own. Five years after this monstrous crime, and there have been no answers nor justice found for Garrett Phillips.
Did Nick Hillary murder his ex-girlfriends son, blaming him for the breakup? Did John Jones concoct a plan and kill twelve year old Garrett in order to punish Tandy and frame Hillary? Or did a yet unknown suspect commit this disturbing crime and skate away scot free when police focused their investigation elsewhere?
Join host Steven Pacheco as he examines the very disturbing murder of twelve year old Garrett Phillips and the ensuing storm of political manipulation, evidence contamination and an investigation with tunnel vision.
019 - The Vanishing of Brianna Maitland
Brianna Maitland was a smart, independent seventeen year old woman working two jobs and sharing an apartment with a childhood friend. She had dreams of moving out of rural Vermont and experiencing the exciting life of a big city while pursuing a beautiful future. She had some struggles, but had gotten her life together, acquired her GED and was ready for whatever the world had to throw her way.
Five weeks after the infamous disappearance of Maura Murray, on March 19th, 2004, Brianna would leave her night shift at the Black Lantern Inn and drive off into oblivion, never to be seen nor heard from again. Over the night, several witnesses spot her abandoned car, its headlights shining into the road while its rear bumper was smashed into a vacant farmhouse. There was no sign of Brianna and no one would know she was missing for days.
During the investigation, more questions were raised than answered and even the police themselves come under fire for mistakes made early on in the case. Despite hundreds of volunteers, and police man hours, the mystery of what happened to Brianna Maitland remained unsolved. Then, in 2016, some twelve years after her disappearance, the Vermont State Police revealed that they were in possession of DNA recovered from the car which they believe belongs to the likely abductor and murderer.
Did an old rival murder Brianna to protect herself from an assault charge? Did Brianna's drug dealing friends decide to eliminate her over a debt? Is there any connection between the fate of Maura Murray and Brianna Maitland? Or does the word of a convicted killer's sister change all the possibilities?
Join host Steven Pacheco as he examines the mysterious Vanishing of Brianna Maitland and the sordid list of people she once called friends, among whom may be the person responsible for her disappearance.
020 - The Abduction & Murder of Isabel Celis
Six year old Isabel Celis was tucked into bed shortly after her mother, Becky, braided her hair for her little league game the next day. By 11pm, the light was out and Becky made her way to bed. Isabel's father, Sergio, fell asleep on the couch watching a baseball game, just a few feet from his daughter's bedroom door. When he went to wake her at 8am the next morning, she was nowhere to be found.
After a frantic search of the home, Isabel's brother found that her bedroom window was open and the screen was laying in the backyard. Sergio placed a call to 911 to report his daughter missing, though this call, and Sergio himself, would become targets of great speculation later on. Becky raced home from work to meet the police and a massive search was launched.
Forensic examination of the house discovered strange clues, including blood stains. Searches of the neighborhood and surrounding areas came up empty. Police immediately determined it to be a case of child abduction, though they wouldn't specify if they believed a family member was involved. Despite Sergio's insistance that he did not know where his daughter was, many doubted his statements as well as those of an older cousin, Justin Mastromarino, who hired a lawyer and fled town shortly after Isabel vanished.
For five long years, Isabel's case was worked until, sadly, in March of 2017 her remains were discovered in rural Pima County. Police Chief Magnus wouldn't say much, but he did specify that it was not a random discovery. Many began to wonder who had led the police to her remains, and why no suspect had ever been officially listed.
Who abducted and murdered six year old Isabel Celis? Was it a completely random act from a total stranger? Did her family conduct a massive coverup to conceal a fatal accident? Or, was a family member involved in this tragic and horrifying case?
Join host Steven Pacheco as he examines the heartbreaking Abduction and Murder of Isabel Celis, examining over 500 pages of police reports in an attempt to navigate this confusing and complex case.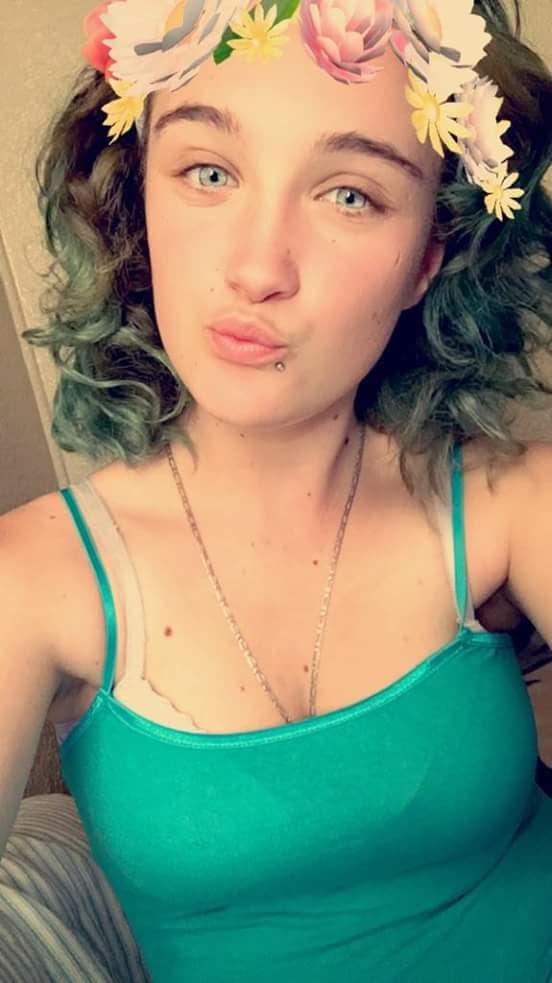 021 - The Abduction of Pearl Pinson
Fifteen year old Pearl Pinson was a sweet, funny girl who loved skateboarding with her brother. On the morning of May 25th, 2016, she packed her black and turquoise backpack and headed off for her routine walk to school. Shortly after she left her home, around 7am, Police received multiple 911 calls reporting an incident involving an armed man and a young woman taking place on the pedestrian overpass at Interstate 780.
Witnesses reported seeing a latino man in a black hoodie and brandishing a firearm. The woman had dyed green hair, was bleeding from her mouth and was seen being shoved into the trunk of a gold, four door 1997 Saturn. When police arrived on the scene they found blood on the concrete and a cell phone which they were able to match to Pearl Pinson.
Due to conflicts in eyewitness statements, an Amber Alert couldn't be issued for nearly 32 hours, by which time Pearl had completely vanished into thin air. When authorities caught up to her abductor, nineteen year old Fernando Castro, there was no trace of Pearl and before they could question Castro, he was fatally injured in a shootout with police.
Castro died, and with him any information about why he abducted Pearl or where she could possibly be. Over the past year, multiple land and air searches have been conducted, but no sign of Pearl has been discovered. Multiple theories have arisen in that time, and the further investigators probe into her disappearance, the more complex and frustrating it becomes.
Was Pearl abducted due to issues between she and Castro or were they total strangers? Was Castro a violent gangmember with a drug problem or a typically kind man who suffered from a mental illness which overtook him? Or, did Castro abduct Pearl with the intention of selling her as a sex slave from which she is still trying to escape today?
Join host Steven Pacheco as he examined the confusing details and chaotic accounts of what happened to Pearl Pinson that fateful Wednesday morning and asks the unanswerable question: Where is Pearl Pinson?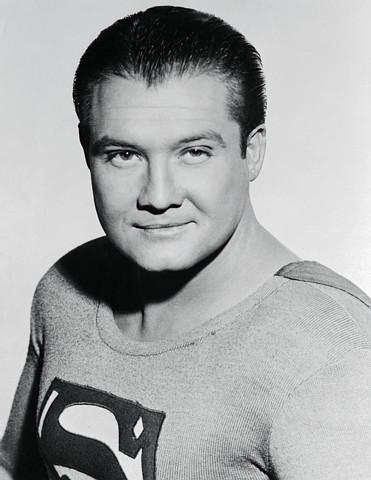 022 - The Suspicious Death of George Reeves
George Reeves exploded into the American mainstream when he donned the red cape and blue tights playing Superman on the 1950's television series The Adventures of Superman. Almost instantly he became synonymous with the superhero as well as his alter ego, mild mannered Clark Kent.
Off the screen, Reeve's life was much more complicated and hardly mild mannered. George had been engaged in a nearly ten year romance with Toni Mannix, wife of MGM executive Eddie Mannix known all around Hollywood was the kind of man whose bad side you didn't want to be on. By all accounts, it was an open secret, with Eddie being well aware and even approving of his wife's extra curricular activities.
All of that changed in 1958, when Reeves left his older lover for the younger Leonore Lemmon, a New York socialite known for her fiery temper and enchanting looks. Their relationship was a tumultuous one, with Lemmon described as a heavy drinker with a mean temper and a controlling personality. She was known for seducing rich and powerful men, and leaving when she'd gotten what she wanted.
George's career hit a slump, and while he was frustrated both financially and feeling typecast as Superman, his relationship began to breakdown despite a recent engagement and plans to marry. Then, in 1959, things seemed to be looking up. George was offered a job directing a sci-fi movie, Superman producers offered him a substantial raise and he had a media tour planned which would carry him to Australia and net him a large sum of money.
In the final months of his life, Reeves became the subject of late night phone calls which began as an annoyance and slowly became violent and threatening. Three motor vehicle incidents nearly ended his life, the last of which came as the result of someone draining the break fluid from his Jaguar. Shaken and concerned, Reeves filed a report with the Los Angeles District Attorney and named his ex-girlfriend, Toni Mannix, as a possible suspect.
Then, on the night of June 15th, 1959, George and Lemmon returned home late and went to bed. Several late night visitors came knocking around 1am, and an annoyed George expressed his disinterest in their company. He shared a nightcap with the group before going back upstairs to get some sleep. Moments later, a gunshot rang out and the Superman actor lay dead in his bed of an apparent self-inflicted gunshot wound. For the LAPD, it was an open and shut case of suicide, but the evidence would suggest a much more sinister event had taken place.
Did George Reeves succumb to depression and alcohol and choose to end his own life? Did his fiancee, Leonore Lemmon, follow him to the bedroom that night and shoot him either out of malice or as the result of a drunken argument? Did his ex-girlfriend, Toni Mannix, hire someone to take out the man who had betrayed her love or did her husband, powerful and corrupt film executive Eddie Mannix choose to strike back against the man who had not only scorned his wife, but also damaged his reputation among the Hollywood elite?
Join host Steven Pacheco as he digs beneath the glitz and glam of 1950's Hollywood into one of its most controversial and tragic stories: The Suspicious Death of George Reeves.
023 - The Murder of Faith Hedgepeth
Nineteen year old Faith Hedgepeth was a junior at the University of North Carolina at Chapel Hill in September of 2012. Born in Warren County North Carolina, she was a member of the Haliwa-Saponi Native American Tribe and dreamed of becoming a doctor and one day returning home to contribute to her community.
On September 6th, she had a busy day of classes followed by rushing for a sorority and going to the library with her best friend and roommate, Karena Rosario. After working on a project, she and Rosario went back to their apartment to change and then went out to a local bar, called the Thrill.
In the early morning hours of September 7th, Faith and Rosario left the bar and went back to their apartment. A strange series of texts and phone calls began, and around 4am, Karena left in the company of another Chapel Hill student, leaving Faith home, allegedly asleep, with the apartment door unlocked.
When Karena returned the next morning, she found a grisly scene. Faith had been brutally beaten to death, the room was covered in blood and her half-clothed body was left exposed. Rosario called 911 and when police arrived, they immediately began investigating the homicide, discovering that Faith had also been sexually assaulted.
Over the next five years, many suspects were questioned and had their DNA taken for comparrison. Rosario faded from the public eye, refusing to talk or conduct any interviews about the case, leading many to believe she may have more knowledge about the crime than she has stated. In addition to Rosario, her former roommate and ex-boyfriend Eriq Takoy Jones became a prime suspect considering his violent past and threats he had previously made against Faith.
No one was above suspicion, and anyone who had spoken with Faith in the days and hours before her murder were considered possibilities. Surveillance cameras from the Thrill showed her interacting with several men that night, all of whom were questioned by investigators. Ultimately, the Chapel Hill Police Department possessed an abudance of evidence but no one they could make it stick to.
Recently, a strange accidental voicemail left by Faith the night of her murder and a DNA Phenotype digital composite of the killer have been released, raising more questions than answers. Who murdered Faith Hedgepeth, and for what reason was this beautiful and brilliant young woman so violently murdered? Was it a total stranger out looking for trouble? Did an ex-boyfriend choose this night to take out his anger? Did Eriq Takoy Jones make good on his threat, or did her best friend and roommate, Karena Rosario, play a more vital role in the crime?
Join host Steven Pacheco as he explores the details of this case and attempts to sort through the plethora of suspects in an attempt to answer the haunting question: Who murdered Faith Hedgepeth?
024 - The Disappearance of Brian Shaffer
Twenty-seven year old Brian Shaffer was a handsome, hard working man with a dream of living on a tropical island and being in a band. In the meantime, he was in his second year of med school, working hard toward a career that he didn't quite envision himself doing. He had a loving girlfriend, and a tight knit family that supported him.
Sadly, his mother, Renee, passed away due to a rare form of cancer and while Brian was struggling to deal with the aftermath. He was drawn closer to his father, Randy and his brother, Derek, and as a family they supported one another through that difficult time.
As spring break 2006 approached, Brian made plans with his girlfriend to take a vacation to Miami, had dinner with his father and asked his brother to come out bar hopping along with his best friend, Clint Florence. Derek wasn't able to make is, so Brian and Clint went to downtown Columbus and started their evening at the Ugly Tuna Saloona.
Brian called his girlfriend at 10pm and told her that he loved her and couldn't wait to go on vacation with her. Over the course of the next few hours, he and Clint bounced up and down North High Street, hitting up every bar and getting a shot. Around midnight, they ran into Meredith Reed, a friend of Clint's who offered them a ride back to the Ugly Tuna.
Brian was seen on surveillance cameras at 1:55am, on April 1st, outside of the Ugly Tuna. He walked back in, and when the bar close five minutes later, everyone filed out, including Clint and Meredith who had lost track of Brian. He was never seen again, and despite thorough investigation, police could find no evidence that he ever left the bar that night.
Over the next few years, investigators worked every lead they had, but could come up with no viable evidence for where Brian could have went. Brian's best friend Clint, helpful at the beginning, quickly hired a lawyer and refused to take a polygraph, fueling speculation that he had more information about Brian's whereabouts than he was letting on.
In the eleven years since Brian vanished, there has been nothing discovered and no real leads or information. It quickly became one of the most baffling disappearances in American History, the story of a man who walked into a bar and seemed to vanish into thin air.
What happened to Brian Shaffer? Did he choose to run off, overcome with depression over the loss of his mother? Did his depression get so deep that he chose to commit suicide? Was Brian attacked by a stranger who murdered him and hid the body? Does Clint Florence know more than he is saying and could he possibly have been involved in Brian's disappearance?
Join host Steven Pacheco as he explores the details of this case and attempts to sort through one of the most perplexing mysteries in American History: What happened to Brian Shaffer?
025 - The Murder of Terri "Missy" Bevers
Terri Bevers, better known as Missy, dedicated her life to helping others. She was a follower of God, a believer in charity and caring for those who couldn't care for themselves. She met Brandon, the man who would become her husband. Renewed by this love, and driven to contribute as she always dreamed, Missy went back to school and received a teaching certificate, taking a job working as a special education instructor.
Missy was popular, a beautiful woman in great shape with a far reaching social media presence. On the morning of April 18th, 2016, Missy was scheduled to conduct a fitness class at Creekside Church in Midloathian, Texas. The weather report called for rain, but Missy was determined and posted on Facebook that the workout was going forward, regardless of the weather. She went to bed early, her class was at 5am and she needed to arrive early to set up for it. She arrived at the church at 4:20am, but what she didn't know is that someone was inside, waiting for her.
At five am, when members of her class arrived, they found Missy unconscious and unresponsive. She was bleeding from multiple puncture wounds to her head and chest, the victim of a vicious and violent assault. EMT's arrived, but it was too late to save her and Police immediately began investigating. They were able to review the churches security cameras and what they saw was as baffling as it was frustrating. At approximately 3:50am, an unknown assailant had broken into the church by busting out the glass in a side door. The suspect was dressed in complete SWAT gear, all black, with a vest and a helmet. The bulk of the tactical gear combined with the helmet made identification impossible, and even went so far as to conceal the probable gender.
All police were able to determine was that the killer had entered the church, carrying a hammer or a mallet, broken several windows inside and opened various doors before moving in the direction of the entrance Missy Bevers would later use. The suspect appeared to have a foot or leg injury impeding his or her walk, and police believe that the walk suggests a female more than a male, but they cannot confirm this. Further investigation revealed a car in the area just hours before the crime was committed, but despite their pleas for information, neither the driver nor the car has ever been located.
A year later, and the case remains as confusing and tragic as it was the day Missy's body was discovered. Who would murder this beautiful, giving and doting mother of three? Could it have been a jealous husband looking for revenge? Did her own father-in-law choose to stand up for a wrong he felt was committed against his son and things went too far? Was Missy a victim of circumstance who just happened to be in the wrong place at the wrong time? Was this a professional hit, paid for by someone who had wanted revenge or did Missy fall victim to the wife of a man she may have been conducting a secret relationship with?
Join host Steven Pacheco as he attempts to navigate the convoluted and complex story of this horrifying and mystifying case of unsolved murder.
026 - The Disappearance of Leah Roberts
Twenty-Three year old Leah Roberts had lived a difficult life and suffered multiple tragedies. By the time she was twenty-two she had lost both of her parents and been involved in a near fatal car accident. Desperate for a way to deal with her grief, and in order to find herself and her true dreams, she embarked on a secret trip.
On March 9th, 2000, she left her home in North Carolina, heading for Desolation Peak in Washington state. She was on the trail of her favorite author, Jack Kerouac, and though she had two older siblings and a close knit group of friends, she chose to tell no one.
Her sister, Kara, reported her missing on Monday, March 13th, and five days later received startling news. Leah's white jeep cherokee had been found in Whatcom County, WA. It was at the bottom of an embankment, smashed up and abandoned. Worse yet, there were no signs of Leah anywhere.
A massive search was conducted, and an investigation launched but Leah was never found nor was any trace of her, outside of her jeep. Over the next seventeen years, Police would continue to be baffled and perplexed by this incredibly unusual disappearance.
Did Leah Roberts choose to run off in hopes of starting a new life? Was she overcome by her grief and made the desperate choice to end her life? Was Leah severely injured in the crash and died somewhere in the wilds of the Washington wilderness? Or, was Leah a victim of foul play and not even present when her jeep went rolling over a cliff?
Join host Steven Pacheco as he examines and attempts to unravel the curious details and mystifying riddles of this mind boggling disappearance.
027 - The Murder of Kanika Powell
Kanika Powell was a brilliant twenty-eight year old woman living in Prince George County, Maryland. After a tour of service in the Army, she came out and began work as a security contractor. Much to her delight, she found work at the Johns Hopkins University Applied Physics Laboratory in Laurel, Maryland. After two years working as a contractor, she was hired on as a full time employee.
Her work required a top secret classification and she was involved in securing projects related to National Security and in conjunction with the Department of Homeland Security. The nature of her work has never been revealed for public consumption, and though the Lab did confirm that she worked there, they would not release even what her job title was.
On Saturday, August 23rd, 2008, Kanika had a frightening experience where a man posing as an FBI agent had tried to gain access to her apartment. He knew her name, and approached her door, but Kanika was intelligent enough to not allow him inside. She later called the police to report the incident and sent out an email to family and friends telling them the strange story. Four days later, a different man showed up, claiming to have a package for her. Again she did not open the door. She called her mother about the second incident, took the day off from work and ran some errands.
When she arrived back at her apartment at approximately 11:50am, someone was waiting in the hallway and shot her multiple times. Kanika never regained consciousness and passed away as a result of her injuries the next day. Police were baffled by the seemingly motiveless crime and didn't have so much as a single suspect.
Three months later, Sean Green, a thirty one year old man working in as an IT professional for a National Security contactor was shot nine times while sitting at a red light. The attack took place just twenty-five miles from where Kanika had been murdered, and the similarities didn't end there. Many have speculated that both Kanika and Green were murdered by the same individual, or possibly for the same reason.
Why was Kanika Powell murdered? Was it simply a random act of violence? Was the murder perpetrated by someone she knew? Is she a yet unproven victim of the "Mother Daughter Killer" Jason Thomas Scott? Was her murder part of a larger plan which also targeted Sean Green or was Kanika the victim of a murder for hire scheme?
Join host Steven Pacheco as he attempts to unravel the mystery of this violent murder with possible ties to a serial killer, a hired hitman or a greater conspiracy in the underbelly of National Security.
028 - The Disappearance of Sneha Ann Philip
Sneha Ann Philip was a thirty-one year old medical student in the final year of her residency. The year prior, she had married her med-school sweetheart and the two were now living in an apartment in Battery Park City. While on the surface, everything seemed to be moving along smoothly, a dark shadow of rumor and legal trouble was beginning to veil her life.
Sneha was removed from her previous residency program under accusations of being late and alcohol related issues. She filed a police report alleged sexual assault by one of her co-workers, though the District Attorney would later charge Sneha with filing a false report. In the midst of the chaos, Sneha was alleged to have been engaging in extramarital affairs and her struggle with alcohol resulted in her suspension from her new residency.
On the morning of September 10th, 2001, Sneha plead not guilty after refusing to recant her statement and have all charges dropped. That afternoon she spoke to her mother for several hours, and was last seen on surveillance cameras shopping at a nearby department store. This would be the last confirmed sighting, and in the utter devastation and tragedy of the terror attacks of September 11th, Sneha appeared to have vanished into thin air.
Did Sneha Philip elect to run away from her problems and start her life anew? Did she, caught up in the stress of her problems, elect to end her own life? Is it possible that she met someone new, or ran into an old enemy and was murdered or abducted? Or, did Sneha use her medical training to try and aid those injured on 911 and ultimately lose her life in the most lethal attack in the history of America?
Join host Steven Pacheco as he examines this confusing and complex case trying to find the answer as to what became of Sneha Ann Philips.
029 - The Disappearance of Teresa Lynn Butler
Thirty-five year old wife and mother of two, Teresa Lynn Butler spent the evening of January 24th, 2006 with her sister-in-law. She went home that night to put her two and four year old sons to bed, received a call at approximately 10pm and seemingly vanished into thin air.
When her husband, Dale, arrived home the next morning, he found his wife missing and his young sons fending for themselves. Items were missing from the home, and Teresa's jeep which was still parked in the driveway was missing its stereo.
Investigators found the entire case perplexing as there were no signs of forced entry, nor any signs of a struggle. In the home, authorities would later find foreign DNA, though they have never confirmed where or in what form. A key was also found broken off in one of the homes door locks, and the light bulb on the front porch had been unscrewed.
During the course of the investigation, no trace of Teresa was ever found and there were two cryptic, early morning phone calls made from her cell phone to individuals she did not know. Her wedding ring was later found beneath the couch, something her husband says she never took off.
A year and a half later, a man would come forward stating that he had been offered one of the stolen items in exchange for some drugs less than twenty-four hours after Teresa disappeared. What happened to Teresa Lynn Butler? Was she the victim of a home invasion turned abduction? Does her husband know more than he is telling? Did a vindictive ex-wife choose to lash out against her replacement or did Teresa choose to run off and leave her life behind?
Join host Steven Pacheco as he examines this complex and confusing disappearance in hopes of finding some answers in a case devoid of hard evidence and rampant with speculation.
030 - The Disappearance of Unique Harris
In October of 2010, twenty-four year old, single mother of two, Unique Harris was having a movie marathon sleepover with her sons and young cousin. After putting the children to bed, sometime between 10pm and 9am, Unique vanished from her apartment.
When the children awoke the next morning they were scared because Unique was gone. Her family wasn't overly concerned until they discovered her glasses had been left behind, glasses which Unique couldn't go anywhere without.
Days after her disappearance, Unique's mother Valencia told a reporter that in the weeks leading up to her vanishing, Unique witnessed a murder in the parking lot across from her apartment complex. This statement has fueled rampant rumors that Unique was murdered by the same person, though this has never been proven and even the murder is debated.
In a case full of contradictory evidence and strange details, the mystery has only deepened over the years. Her family remains devastated by her loss and hopes one day to answer the question of...
So what happened to Unique Harris? Did she simply choose to run off and leave her life behind? Did she see something she shouldn't have and ultimately became a target for a killer? Was she victimized in a random act of violence? Or, did someone Unique knew and trusted use her kind hearted nature against her and abduct and murder this beautiful young mother?
031 - The Murder of Joel Lovelien
Joel Lovelien took his fiancee to a Halloween party at the Broken Drum bar and grill in Grand Forks, North Dakota on Saturday, October 27th, 2007. The party was big, and a bus pulled up pouring out 40 to 50 twenty-somethings making it even busier. Joel took a call outside, and when he returned, explained to his fiancee that he was going to check on someone he saw outside who may have been left behind.
Moments later, a woman came in screaming to call 911 and Joel's fiancee made the grisly discovery of Joel's beaten body. He was rushed to the hospital, but died as a result of his wounds. The investigation began, but it contained a sordid cast of characters like you'd find in a bad comic book. Identities were unknown, but Police were looking for men dressed as a cowboy, hunter, lion, construction worker, gangsta rapper and a clown.
When all was said and done, the Lion - a man named Travis Stay was arrested and tried for the murder, but ultimately, was found not guilty. While many believe Stay was the perpetrator, others feel that some of the other men from the party bus may have actually committed the crime in a drunken rage.
Join host Steven Pacheco as he attempts to maneuver through this confusing case in an attempt to answer the question: Who murdered Joel Lovelien?
032 - The Disappearance of Steven Koecher
Thirty year old Steven Koecher was born into a large family, to two loving parents in November of 1979. A quiet child who enjoyed laughing, sports and music, Steven was raised up in the Church of Jesus Christ of Latter Day Saints. His faith was strong, and as he grew into an adult, he became even more devout. Between his large family, his church and his community, Steven was surrounded by the love and support of a great many people who thought extremely highly of him.
In the winter of 2009, Steven went on a series of strange road trips which he never told anyone about. Then, one morning, he got into his car and drove out to a quiet neighborhood, where he parked his car and walked away from it, never to be seen again. His family was floored by his disappearance, and investigators were perplexed about the highly mysterious nature of it.
Over the years, countless searches were conducted and there was even an attempt to link Steven's disappearance to that of a woman who had vanished just a week prior. Left with little evidence outside of cell phone pings and locations near Las Vegas, the case fell cold. Nearly six years after, there was a renewed vigor and new searches began, but again, they turned up nothing new.
What happened to Steven Koecher and why was his vehicle left behind on a quiet neighborhood street? Did Steven choose to leave on his own to start over? Did all of the pressure in his life add up to the point that he made the dark choice to end his own life? In desperation for financial stability, had Steven become tangled up with sinister characters? Is it possible that illegal drugs crept into Steven's life and lead him down a dark road? Or was Steven the victim of a random act of violence, or perhaps a violent act from someone he knew and trusted?
033 - The Disappearance of Heather Elvis
In the summer of 2013, twenty year old Heather Elvis had an affair with Sidney Moorer, a much older married man she met through her job. When Sidney's wife, Tammy, found out, the relationship was severed and Heather became the subject of threats and insults.
By December, Heather was moving on with her life and hoping to leave Sidney and Tammy in the past. She went out on a date and was excited for her future. In the early morning hours of December 18th, Heather mysteriously vanished. Her car was found abandoned at a remote boat landing not far from the Moorer's home.
Over the next few weeks, Police investigated the possibility that Sidney and Tammy may have been involved in Heather's disappearance. The two were charged with murder, as well as indecent exposure, kidnapping and obstruction of justice. Most of the charges were dropped before going to trial, leaving the Elvis family wondering why.
The Moorer's pointed the finger at Heather's father, accusing him of murdering his own daughter. The Elvis family felt the Moorer's were responsible. Others began to wonder if Heather could have run off, or if her date that night may have had dark intentions.
What happened to Heather Elvis? Did she choose to run away from a troubled life to start over? Does her date know more than he is saying? Did Heather's father lash out against his own child? Or, do Sidney and Tammy Moorer possess all of the answers investigators have been seeking?
Join host Steven Pacheco as he explores this complicated and confusing case in hopes of answering the question: What happened to Heather Elvis?
034 - The Murder of Dana Bradley
Fourteen year old Dana Bradley has gone to a friends house after school on December 14th, 1981 in St. John's, Newfoundland. She couldn't stay for too long, as it was her mother's birthday that night and she needed to get home. She planned to walk to a nearby bus stop and arrive home by 5:30pm.
When 5:30 came and went, and Dana hadn't returned home, her mother and stepfather became concerned and began making calls. When they could find no sign of Dana, they reported her missing.
Search efforts for Dana came up empty, though two witnesses came forward and reported seeing Dana hitchhiking the day before and ultimately getting in to a sedan, either a Dodge or a Plymouth, with extensive body damage and rust.
Four days later, Dana's body was discovered in a remote, wooded location known as Maddox Cove. For the next thirty-six years, the search for Dana's murderer would lead investigators through thousands of interviews, hundreds of suspects and nearly one thousand vehicle searches.
One man would come forward and confess to comitting the murder, though he would later recant and no evidence could be found to prove it. Another man would come forward and say he witnessed the murder, though his story was inconsistent and contrary to evidence. Many theories have risen up in the past three and a half decades, resulting in one of the most complex, expensive and complicated cases in the history of Canada.
Who murdered Dana Bradley? Was it the man who once confessed to the crime? Did she fall victim to a suspected serial killer? Was a witness present who saw her murdered by a later convicted pedophile? Could it have been a stranger passing through and looking for trouble? Or is it possible that Dana was murdered by someone she knew and trusted?
Join host Steven Pacheco as he attempts to unravel what has been dubbed the most expensive and exhaustive investigation in Canadian history in Episode 34 - The Murder of Dana Bradley.
035 - The Disappearance of Danielle Imbo & Richard Petrone
Thirty-four year old Danielle Imbo was going through a divorce and raising her eighteen month old son. Through her best friend, Christine, she reconnected with her high school crush, Christine's older brother, thirty-five year old, single father Richard Petrone. The two clicked instantly.
Their relationship was going well when Danielle's ex-husband began attempting to rekindle their romance. Unsure of what to do, Danielle decided it was more important for her to be single and provide a life for her son, and so she told both men that she needed space and time to work on herself.
Five weeks later, on February 19th, 2005, Richard reached out to Danielle asking if she'd like to come out for a drink and see some bands perform. Needed a night out, Danielle agreed and the two headed down to South Street, in Philadelphia, where they met up with Richard's friends Anthony and Michelle.
After a the music ended, they decided to call it an early night. Both were picking up their kids the next day and didn't want to be too tired. At 11:45pm, they walked out of the bar and were never seen again, nor was Richard's 2001 black Dodge Dakota that he drove that night.
For thirteen years their families have wondered what happened to them, and the Philadelphia and New Jersey police, as well as the FBI, have been heavily involved in attempting to solve this bizarre disappearance. How can two people and a three thousand pound truck simply vanish?
Did the two single parents choose to run off and start a new life? Could there have been an accident which resulted in the couple sinking into the Delaware river? Did Danielle's ex-husband, Joe Imbo, play a role in her disappearance? Or could the couple have been murdered, either in a random act of violence or in an orchestrated murder for hire scenario?
Join host Steven Pacheco as he explores the confusing details of this utterly baffling case and attempts to answer the question: What happened to Danielle Imbo and Richard Petrone?
036 - The Disappearance of Suzanne Lyall
Nineteen year old Suzanne Lyall was an accomplished poet and computer whiz attending the State University of New York at Albany. Majoring in computer science, she was cutting the path for a bright future full of joy and love. Along with her boyfriend, Richard, she was setting her goals high and looking to achieve all of her dreams.
On March 2nd, 1998, Suzanne took an important mid-term and then reported to her job for her 4pm shift. She seemed a little more relaxed this day and was focused on getting her work done. She had another mid-term the next day. She left the Crossgates Mall at 9:20pm, boarding a bus to drop her off on campus at 9:45. A witness saw Suzanne exiting the bus that night, but she was never seen again.
Over the next twenty years, investigators have struggled to solve her bizarre disappearance with little evidence and even less witnesses. Everyone in her life would become a suspect with many zeroing in on her long time boyfriend, Richard Condon. In the wake of her disappearance, her broken family found a way to fight through and developed a non profit charity designed to help the families of missing persons. They have also helped usher in several laws which change the way Universities handle violent crimes and disappearances.
The one question on everyone's mind is, what happened to Suzanne Lyall? Did she elect to run away and start a new life? Does her boyfriend Richard know more than he is telling police? Or could Suzanne have been the victim of a random act of violence for which an unknown killer has evaded justice for more than twenty years?
Join host Steven Pacheco as he explores this bizarre and frustrating case, asking the question: What happened to Suzanne Lyall?
037 - The Disappearance of Danielle Stislicki
On December 2nd, 2016, twenty-eight year old Danielle Stislicki made dinner plans with her best friend. She left her office building, located in Southfield, Michigan, at 5pm, and sent a text saying that she was going to be stopping at her apartment, and would meet for dinner around 6pm. Danielle never arrived.
Within 24 hours, friends, family and police were conducting exhaustive searches for Danielle. Her Jeep was found parked just feet away from her apartment door. Her wallet and ID were found inside, but her cell phone and keys were missing. Investigators began to believe that Danielle was not the one who parked there, and foul play was suspected.
Over the next year, their investigation would lead them all across the state of Michigan while witnesses would name a suspect - a man who worked as a security guard in the building where Danielle worked and who was seen talking to her the night she vanished. A man who would later be convicted of an attempted sexual assault which took place just four months before Danielle vanished.
While investigators collected evidence, including a mattress and floor boards from his home, he has never been named an official suspect and is only a person of interest. The community rallied around the Stislicki family, and to this day, they are searching for the answers. Join host Steven Pacheco as he explores this disturbing case, asking the question: What happened to Danielle Stislicki?
038 - The Murder of Sonia Varaschin
Forty-two year old Sonia Varaschin was a pediatric nurse living in Orangeville, Ontario, Canada. A hard working woman with a zest for life and a love of adventure, she had a lovely personality and was often found dancing whenever she had the time.
In August of 2010, Sonia vanished from her home and her blood stained car was found abandoned not far away. Investigators found a grisly scene inside her townhouse and a desperate search was launched to find her before it was too late.
Sadly, one week after she disappeared, Sonia's remains were recovered from a remote area on the outskirts of town. The nurse had been murdered in a violent fashion, though police have never revealed her cause of death. Her family was devestated and for nearly eight years they have fought to find justice for Sonia.
Police believe Sonia fell victim to someone she knew and are in possession of the culprit's DNA. Some believe that Sonia did not know her killer, and was victimized at random, possibly by a serial killer. Join host Steven Pacheco as he explores this complicated and tragic story examining the question: Who murdered Sonia Varaschin?
039 - The Mysterious Death of Elisa Lam
Twenty-one year old Elisa Lam decided to take a break from college. She wanted to take a trip, out of Canada and down into the United States to see California. Her trip involved stops in San Diego, Los Angeles and Santa Cruz.
Embarking on her trip in January of 2013, Elisa visited San Diego and then went to Los Angeles where she had booked a three day stay in the notorious Cecil Hotel, at that time known as the Stay on Main Street.
She shared a room with two roommates, but was moved after reports of 'odd behavior.' Having maintained contact with her family every day, they grew worried when on January 31st, she failed to call and they couldn't reach her. Elisa was reported missing, and a fervent search began.
When no trace of Elisa could be found, police released surveillance footage from an elevator at the Cecil showing Elisa behaving erratically. The video sparked a wide array of theories, and a heated debate about whether Elisa was hiding from someone, or perhaps, on drugs.
Nearly three weeks after she vanished, Elisa's body was discovered inside one of the water tanks on top of the hotel. Guests had complained of foul tasting, discolored water. How Elisa ended up in the water tank and whether or not foul play was involved has sparked controversy ever since.
What led to Elisa's death? Theories abound including government cover ups, an urban legend about an elevator game and rumors of a cursed hotel possessing her. Was it purely an accident, as the autopsy report would state? Did Elisa's mental illness contribute to her death? Did someone murder the young woman and get away with it?
Join host Steven Pacheco as he navigates the baffling twists and turns of one of the most confusing and captivating true crime cases ever, examining the haunting question: What happened to Elisa Lam?
040 - The Mysterious Death of Kurt Sova - Revisited
On October 23rd, 1981, seventeen year old Kurt Sova had plans to go to a local carnival. Plans changed when he ran into a close friend who invited him to a party at a duplex nearby. The party was filled with locals and people who had driven in from Detroit, and Kurt began drinking heavily. When he began feeling ill, his friend took him outside for some fresh air.
The night had gotten cold, and Kurt's friend went into the duplex to retrieve their jackets. When he returned moments later, Kurt was nowhere to be found. For the next five days, friends and family, along with authorities, searched for Kurt, but could find no signs of him.
During the search, several bizarre incidents took place. A homeless man told a store manager that Kurt would be found dead and that no one would know what had happened to him. A friend of Kurt's claims to have seen him walking along the side of a road, not far from his own home. The owner of the duplex alleged there had been no party, and that she'd never even heard of Kurt.
Sadly, five days after vanishing, Kurt's body was discovered posed in a crucifixion like position in a ravine nearby. Strangely, Kurt's father claims to have searched that very area just the day before, but did not see his son there. A medical examiner could find no cause of death, and thus it was ruled a "probable accident."
The Sova family felt their son had been the victim of foul play and that investigators had shirked their duty, and accussed them of having no interest in figuring out what happened. The Newburgh Heights Police Department dismissed the family, believing they were simply grieving and in denial. When a thirteen year old boy named Eugene Kvet turned up dead just months later with circumstances strangely similar to Kurt's, only the Sova family was asking questions.
Over the next ten years, new evidence would be revealed, the FBI would file charges against the lead investigator in the case and Kurt's family would be fed important details that were ignored during the initial investigation.
What happened to Kurt Sova? Was his death indeed a tragic accident? Was he the victim of foul play, perhaps by someone at the party or even his close friend? Could Kurt's death and that of Eugene Kvet show the work of a killer in the area? Or were corrupt police officials somehow involved in Kurt's death?
Join host Steven Pacheco as he explores this utterly baffling and tragic case in a re-investigation of the first ever episode of Trace Evidence, in episode 40 - The Mysterious Death of Kurt Sova - Revisited.
041 - The Vanishing of Lily Aramburo
Twenty-three year old Lily Aramburo was on top of the world. She'd overcome her addictions, transformed her life and given birth to a son who she loved beyond compare. She'd recently moved in with an old friend, Christen, after each shared their true feelings and they were building a life together, but in early 2007, it would all begin to fall apart.
Christen was still using, and before long, Lily fell back into the powerful grip of addiction. After several disputes, Child Services removed her son from her custody, and Lily was sent to rehab. She later failed a drug test and was ejected from the rehab center, losing her chance to win custody back.
On June 1st, 2007, Lily and Christen had two friends over to their condo. At 2am, on June 2nd, Lily is alleged to have walked out of the condo wearing only a night gown and carrying bungee cords with her. She left behind her cell phone, wallet and personal items. Christen didn't report her missing for days, and when he did, he claimed that she may be suicidal.
Investigators with the Miami-Dade police waiting a week to investigate, and when they did, they quickly dismissed Lily as a drug addict who had run off. It wouldn't be until years later that they would officially question Christen, giving him a polygraph test. They reported the results, saying that Christen passed. Years later, it would be found that he had actually failed.
This was only one of many mistakes discovered years after Lily vanished, and while the investigation was remarkably flawed, there was an utter media blackout leaving Lily's story untold and widely, unknown. The diligence and determination of Lily's mother, Lucely and Lily's best friend, Janet Forte, was all that kept her name alive.
Later, when detective Ray Hoadley took on the case, a true investigation was finally conducted and a myriad of mistakes, lies and unanswered questions were uncovered. Suspicions began to turn towards those closest to Lily and the inconsistencies were challenged.
What happened to Lily Aramburo? Did she simply walk off, into the night, never to be seen again? Was she overwhelmed by addiction, the removal of her son and her unhappy relationship, and as a result chose to commit suicide? Did Lily fall victim to a violent drug dealer with a history of murder? Or, does Lily's fiance and the man she lived with, Christen Pacheco (no relation), know more than he is saying? Join host Steven Pacheco as he examines this tragic, complex and sadly overlooked case in hopes of finding the truth.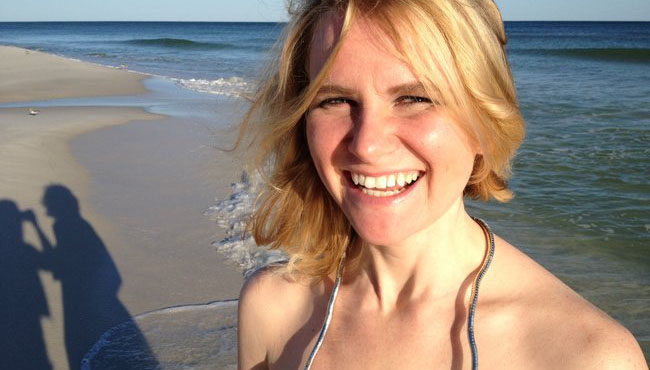 042 - The Disappearance of Tiffany Daniels
Twenty-Five year old Tiffany Daniels was a talented artist living in Pensacola, Florida in August of 2013. Saddened by her boyfriend moving out of state, and overwhelmed with financial difficulties, Tiffany was struggling to find her way.
Her worries seemed as though they might be ending as a friend's father rented a room from her home, making her more financially secure and while her boyfriends exist was difficult, she was excited to visit him in Austin and to see the culture which thrives there.
On August 12th, 2013, Tiffany told her supervisor that she needed to leave early and may need the rest of the week off. Tiffany exited work at 4:43pm and was never seen again.
Over a week later, her vehicle was found abandoned in a parking lot on Santa Rosa island, not far from her home. In the five years since she vanished, there have been many theories and alleged sightings, though nothing can be confirmed.
What happened to Tiffany Daniels? Did she choose to run away from her problem? Was she overwhelmed to the point that suicide became an option? Could she have accidentally drowned off the shore of Florida? Was she abducted and moved into the world of human trafficking or is it possible that Tiffany was the victim of a homicide, be it a random act of violence, or possibly perpetrated by someone she knew and trusted? Join host Steven Pacheco as he examines this tragic case and asks the difficult question: Where is Tiffany Daniels?
043 - The Bizarre Disappearance of Bryce Laspisa
Bryce Laspisa was the average American college student. He was bright, charming and liked to have fun at every possible time. During the Summer of 2013, he stayed at home with his parents, eagerly anticipating his return to Sierra College, in Rocklin, California.
Within two weeks of his return, in August of 2013, Bryce's friends and girlfriend were growing concerned about his drinking and odd behavior. Over the course of a three day period Bryce would give away valuable items, break up with his girlfriend and embark on a mysterious drive into desolate area of California.
On the night of August 29th, after sitting in Buttonwillow for nearly thirteen hours, he began his drive home to Laguna Niguel where his worried parents waited. Just after 2am, Bryce called home to say he was going to stop and rest. Just three hours later, his SUV would be found flipped on its side and Bryce was nowhere to be found.
Nearly five years later and the circumstances surrounding Bryce's disappearance continue to confuse and confound his family, investigators and everyone who examines his case. What happened to Bryce Laspisa? Did he choose to run away from his life and start a new? Is it possible that he was suicidal? Did the combination of alcohol and drug use result in an altered state of consciousness? Could a head injury have left him without his memory, or, did Bryce become the victim of a random act of violence?
Join host Steven Pacheco as he explores this disturbing and tragic story, which many have described, as the male version of Maura Murray.
1
2
3
4
5
6
7
8
9
10
11
12
13
14
15
16
17
18
19
20
21
22
23
24
25
26
27
28
29
30
31
32
33
34
35
36
37
38
39
40
41
42
43
44